After six rounds and four more rounds of spinal chemo treatments, I'm done! I thank the good Lord that my last PET scan on July 3 shows no evidence of this terrible disease. Well that is the good news!
I wish I could say that I have resumed life as normal, but I am hoping that it comes soon. My oncologist says that it is not uncommon  to have a delayed chemotherapy effect after treatment has stopped. He said that this can last about three to twelve months. I am still very tired, and have many mornings of unfreshed sleep. There are days where I can sleep all day and still feel thirsty for sleep.
As I look back on this chapter in life, I soundly resonate the phrase coined several times in the Old Testament, "put on sackcloth and ashes". The disease shaves off the exterior layers of oneself and leaves you only with your true character. It literally stripped the beauty of eyelashes, hair, eyebrows and even skin color off of me. I learned a thing or two about fear, bravery and courage.
I would be less than honest if I told you I did not experience fear! Ha. I always laugh when I get nervous about a physical exam. My first fear was when during the first round of chemo my heart rate dropped into the 30's and they couldn't stabilize it and I had to be transferred to the cardiac unit for a few days. The second fear came when after the third treatment I developed neutropenic fever (my counts were too low to continue chemo) on two separate occasions and had to be admitted for a week at a time. I thought I would die then. I knew I was 'brave' or something, because the nurses would tell me I always had a smile and had a peaceful aura about me and they would tell the other nurses I was the best patient on the floor. They always found a way to stay and chat longer.
But here in the past couple of months, I learned that courage really comes after bravery has been completely depleted. You see, there are really no more drugs such as Prednisone and no 'magic pills' to combat the myriad of symptoms long after chemo is done. During chemo, I can press the nurse button to summon help and drug relief for nausea and pain. None of that anymore, I've only got courage, God and family to lean on. I feel like I've aged at least 30 years as the muscles ache and stiffen after sitting just after a few minutes and force myself to shuffle across the room. I really do hobble sometimes y'all! LOL Courage is when I freak out at every soreness and pain throughout my body wondering if the cancer has returned. This is really annoying since I will probably exercise some degree caution for the rest of my life knowing that cancer survivors have a higher rate of secondary cancers. Courage is knowing and accepting that my body will probably never be the same with the fatigue and muscle soreness married with bone pain. Courage is scraping myself out of bed to make these wonderments of mine breakfast and a lifetime of memories with them.
But through it all, I'm thankful and deeply humbled by all the gifts God has given me including my readers. God, I'm thankful for the wonderful little humans you've given me. Oft times, I'd fret about not having a little family of my own as cliched as this may sound. I'm so very glad for my husband who is funny and so good at cooking, entertaining and executing vacation plans. Love you 'pecas' to the moon!
I'm thankful for the tightly woven blanket of support shown to me even while I was in the hospital. To my mother, father, sister, brother and sister-in-law, thanks for always being there for me and my family, for the late night visits and juices. To my mother in law who put her life on hold and flew here from Alaska to hold my hand through this treatment and was the brave one to give me shots after each chemo.
To my family and friends who visited me in the hospital and even at home and those of you who sent blankets and prayer cloths and even provisions; and you who also put me on their prayer lists at home and abroad thank you for the bottom of my heart. I could not be here without you, you're my angels!
Never lose hope, and most of all never lose your praise…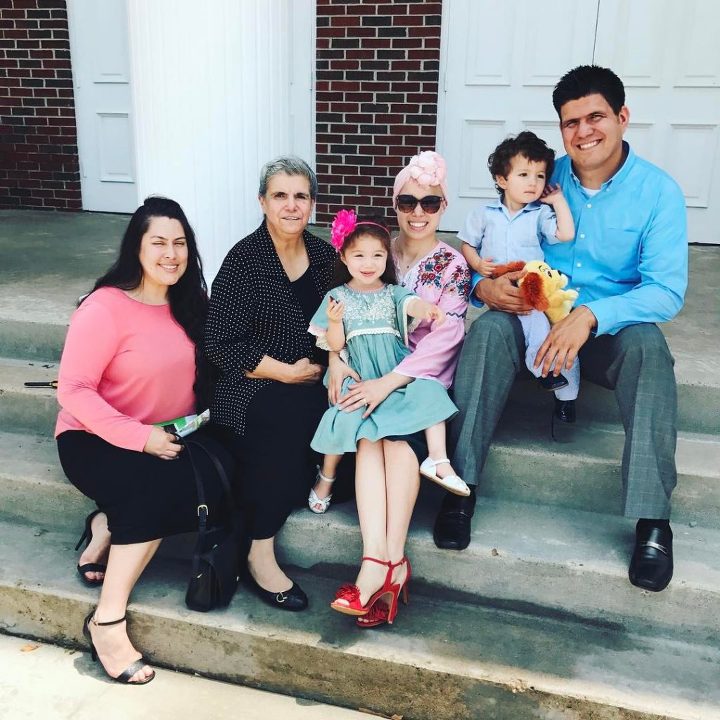 pintopinterest
SaveSave
SaveSave
SaveSave
SaveSave