I know it would be remiss not to post a few pictures from this holiday past! Can you believe Christmas is already around the corner?! This Thanksgiving was nice, as we spent it at my mother's house, and all the fixings were exquisite, baked smoked and fried turkeys were all very tasty, and my favorite dish of all time is dressing with cranberry! We were lucky not to host this year, and I will advise all new parents and parents with small children! Don't host, sit back and rent the hosting woes out! just kidding, more power to you if you can juggle children, turkeys, silverware in the kitchen.
So in between trying to figure out how I can translate the look I want in my house, (I might post a few pictures if I'm not to ashamed of the shabby house decorating) I caught a few after thanksgiving photos of the kiddos. To commemorate please enjoy the quick snaps!
Top: Vierra Rose's Nico Bulldog Tee (because next to Mickey & Minnie, she loves dogs 2nd), can be found here
Skirt: Billieblush, navy blue sequin tulle skirt can be found here
Turkey Outfit: This was my husband's idea, we had sought one out for Natalie when she was a baby but they were not available, well lucky AJ got to be our turkey this year! The outfit if you might want one later can be found on Amazon here.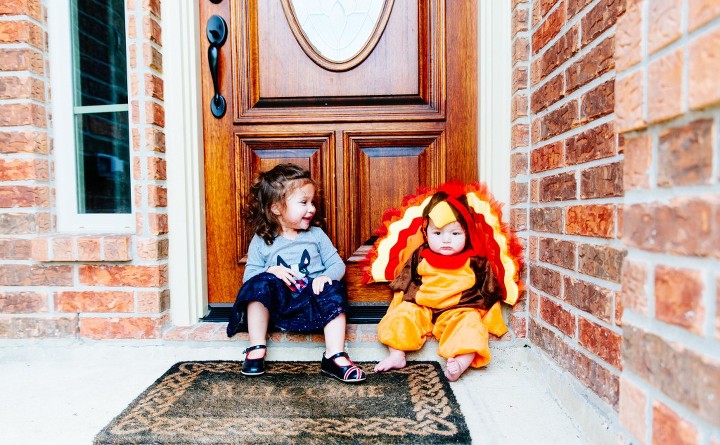 pintopinterest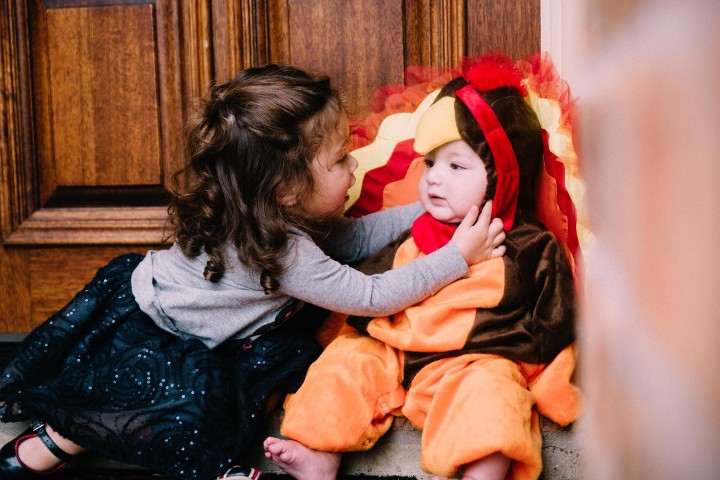 pintopinterest
pintopinterest

pintopinterest

pintopinterestLast but not least, next week's preview, it's starting to look a lot like Christmas!